Advanced Project Management Training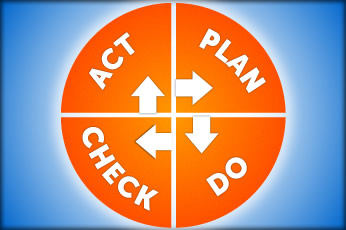 3 Day course which covers:
Financial Management.

Pricing and Costing.

Business /Project Plans Development.

Change Management.
Project Management Training – Learning Outcomes :
Upon completing this skills program, the delegate should be able to apply the following general and cross-cutting areas of learning, as well as specific areas of learning will be addressed:
The principals, methods and techniques of recognized best practice in project and quality management
Gathering and analyzing information and planning a project to deliver an integrated Project Management Plan
Communication Skills: both verbal and written Presentation of information
Time Management: the ability to estimate resources and durations to create a Network Diagram and draw up the Project Schedule or Gantt chart.
Cost Management: the ability to estimate costs and create a project budget and then control costs to measure performance using Key Performance Indicators such as SVI and CPI
Projects and system thinking and implementation
General understanding of how an organization is structured and operates, so as to enhance communication amongst stakeholders.
Verification and cross-checking techniques
Monitoring and evaluation practices, including how to obtain and give feedback
How approval processes work and why they are needed
Documentation practices, including version control
Problem solving, using various techniques
Professional responsibility and respect for ethics, society and others
Dealing with change management
Training Assessments and Assignments :
The Project Management Advance Skills Training Programme comprises of the following 13 sections of study:
Section 1: An overview of the nature of projects and project management.
Section 2: The project management context: the project management lifecycle
Section 3: The project management processes
Section 4: Project Integration Management
Section 5: Scope Management and the Work Breakdown Structure
Section 6: Time Management
Section 7: Cost Management
Section 8: Quality Management
Section 9: Human Resources Management
Section 10: Communication Management
Section 11: Risk Management
Section 12: Procurement Management
Section 13: Change Management
Registered NQF Unit Standards:
Skills Training Programme :  Advanced Project Management
Accredited : Services SETA
NQF Level : 4
Credits : 22
Unit Standards : 
(U/S 120372) : Explain fundamentals of project management 
(U/S 120384) : Develop a simple schedule to facilitate effective project execution 
(U/S 120373) : Contribute to project initiation, scope definition and scope change control 
Administrators, Frontline staff, Finance Departments, Call Centre personnel, Marketing and Sales staff, Managers, Receptionists and all levels of an organisation.
Training can be conducted in-house or as a public workshop in Durban, SA.