Supervisory Empowerment Programme II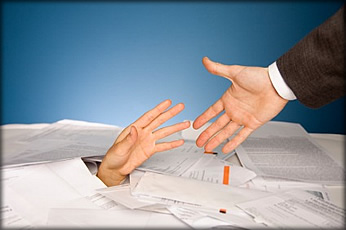 Do you have high performing supervisors?
Do they serve, build and produce results?
Do they have the necessary inter-personal skills and people skills?
Supervisory Empowerment Programme (SEP II) is a skills programme for any individual who is, or wishes to be involved, in a supervisory or management environment. The programme combines principles of our highly successful SEP with Supervisory Skills – an accredited short skills programme with the Services Seta. The focus of this qualification has been designed to enable learners to be competent in a range of management skills.
Learners who achieve this skills programme will be able to demonstrate competencies in management relating to junior management skills and will ensure that learners are capable of:
Creating, implementing and maintaining a personal and team task list.
Using and maintaining a diary.
Prioritising personal and team tasks.
Implementing and maintaining a task list.
Explaining the role of a team leader.
Explaining the purpose of a team.
Contracting with a team to obtain commitment.
Monitoring the achievement of team objectives.
Specifying objectives.
Formulating a plan.
Co-ordinating people and other resources.
Implementing the plan to meet objectives.
Evaluating results and making corrections and improvements.
Defining a problem.
Investigating the problem.
Generating problem solutions.
Implementing problem solution.
Evaluating the effectiveness of the solution
The purpose of this skills programme is to build the knowledge and skills required by employees in junior management level. It is intended to empower learners to acquire knowledge, skills, attitudes and values required to operate confidently as junior managers in the South African community and to respond to the challenges of the economic environment and changing world of work. As a Skills Programme that covers management, it provides a framework for learners to develop competencies that will enable them to become competent junior managers.
This Unit Standard based Learning Programme is linked to the qualification: FETC in Generic Management – SAQA ID: 57712 – Level 4
Module One: Time Management and Prioritising
Module Two: Problem Solving and Continuous Improvement
Module Three: Teamwork and Roles and Responsibilities of Team Leaders
Module Four: Strategy, Goals and Objectives
Module Five: People Skills
Teaching Aids :
Course Manuals, MS PowerPoint presentation, Selected Culture/Climate Asessments, Business Development Template
Matching Assessment & Pre-work :
Profiles Performance Indicator™ – The Profiles Performance Indicator™ provides recommendations for improving employee performance, including how to respond to job-related stress, frustration and conflict; how to stimulate employee motivation and whether the employee is internally motivated or will need external stimulation
Interactive :
Facilitation, Group Interaction, Breakaway group sessions, Practical learning Activities and Games.
Supervisors, Team Leaders, Section Heads, Newly Appointed Managers, Promotional candidates
5 days. There are 2 options that we recommend to our clients: 
One day per week over 5 weeks, with follow-ups
Two days (first week), two days (second week), one day (third week), with follow-ups
Training can be conducted in-house, or at a venue of your choice.