Strategic Planning - Online and Virtual Events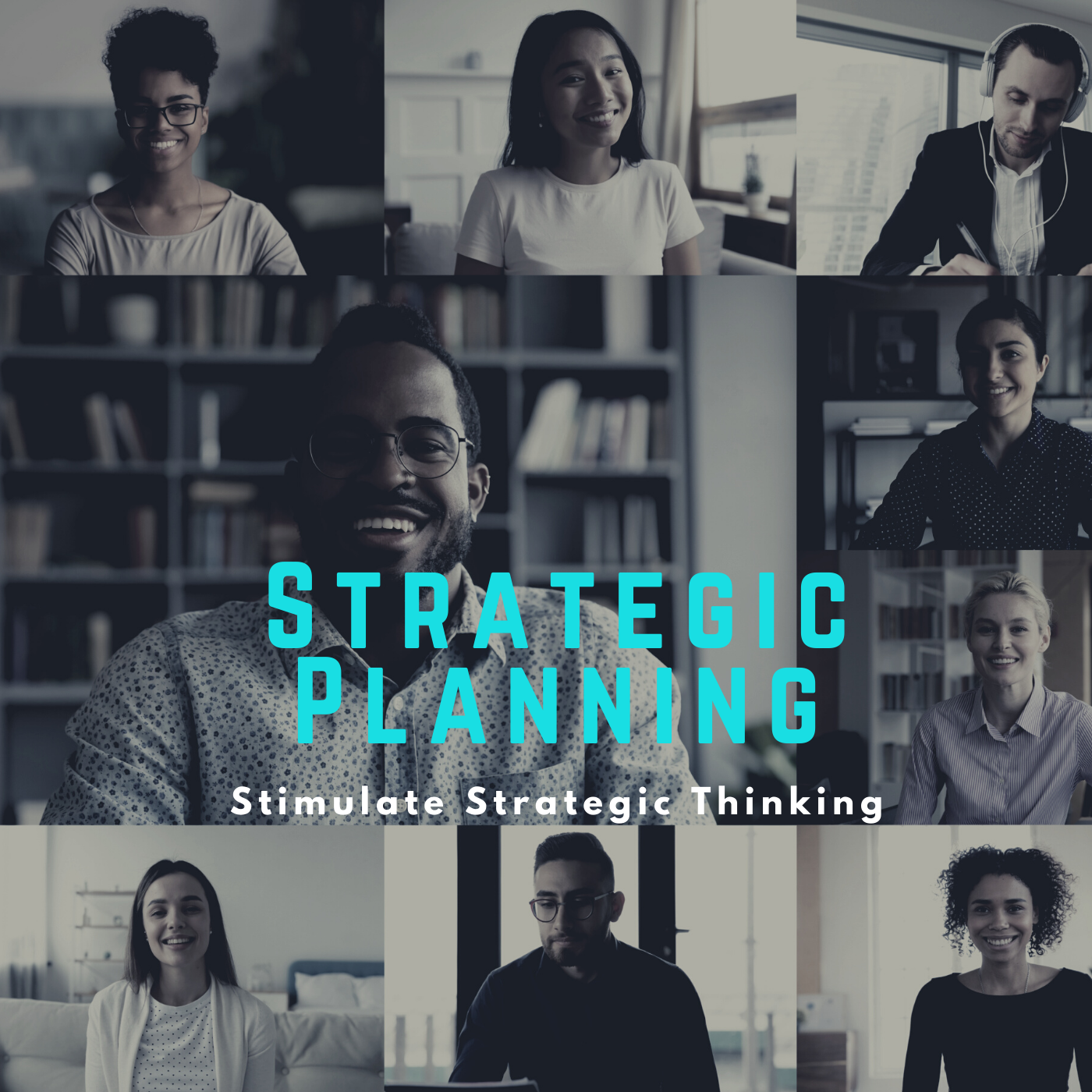 Online Strategic Planning & Virtual Events...
COVID-19 has forced all businesses to re-think how we do things. Strategic planning using online digital platforms allows for remote collaboration and team-think-tank sessions. Gain competitive advantage, change, adapt, and win in the marketplace.
A newly crafted strategic plan helps to secure sustainability, react, and make the necessary turnarounds. Strategy will clarify motive, get buy-in from top managers, and set the tone for implementation and new successes.
Get an expert to help facilitate your next strategic planning workshop using:
Zoom
MS Teams
Other Online Platforms...
Let's chat and understand your needs (no charge!)
What's your pain, motive, and hope to plan strategically?
Let's do some pre-work, interviews or surveys, and gather historic and current information.
Develop your team ideology: mission, vision, values
Analyse the current situation: internal and external audits
Establish long term goals
Generate strategies
Establish implementation plans
Get accountability and agreements

Form teams, get right people, delegate and assign tasks
Break down annual objectives into months, weeks and days
Projectise and automise using software
Empower managers
Manage performance
Monitor and track progress
"When performance is measured, performance improves. When performance is measured and reported, the rate of improvement accelerates" - Thomas Monson

Review implementation plans
Evaluate impact and progress scores
Observe and analyse trends, root causes and remedial actions
Stay on track or make urgent changes
Communicate to stakeholders
Executive Management Teams (Corporate and Private Sector)
University Management (Faculties, Colleges, Schools, Departments, and Divisions)
Provincial and Local Governments (Municipalities and departments)
Non-Profit Organisations
Small Businesses Enterprises
Entrepreneurs and Start-ups
To formulate a comprehensive strategic plan that is relevant and sustainable for success and growth.  
Contact us now to discuss your needs!