Quality Awareness in the Workplace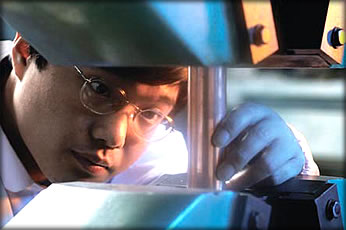 What does quality mean to your business?
Is your team doing things right, or are they doing the right things?
Quality awareness is an attitude – a habit of thought that results in excellence.
Quality Awareness in the Workplace is aimed developing managers, team leaders and production staff with knowledge, skills and attitudes to create 'quality' cultures and mindsets in the workplace. Continuous improvement and meeting standards are key drivers. This implies the importance of customer service – that 'internal customer service' precedes 'external customer service'. Emphasis is placed on being proactive, solving problems, taking initiative, adhering to requirements, prevention, customer service, ownership, branding, company image, 'right first time', costs of non conformance, profit, team work and right attitudes. Possible commitments that may emerge from the programme include: personal, team/ department; a quality statement; certain quality meetings; ideas to review and measure quality and continuous improvement. 
By the end of the programme, learners would be able to:
Recognise how attitudes and thought processes impact on the quality culture of an organisation.
Identify ways of being motivated and committed to company goals and purpose.
Develop relationships to enhance confidence of internal and external suppliers / customers.
Recognise the income and expense operations of a business.

Adopt

the principles of quality, ownership and responsibility as a way of life.
Quality Awareness for the Team has a total of 3 Modules, which cover the following topics:
Module One: What is Quality?
Module Two: Attitudes, Responsibility and Initiative
Module Three: Problem Solving Skills
Teaching Aids :
Course Manuals, MS PowerPoint presentation and Audio/ Visual presentations.
Measurement :
Self-Assessment & Introspection.
Interactive :
Facilitation, Group Interaction, Breakaway group sessions, Practical learning Activities and Games.
Applicable for most levels of an organisation. Specifically useful for manufacturing and service industries.
Training can be conducted in-house, or at a venue of your choice.