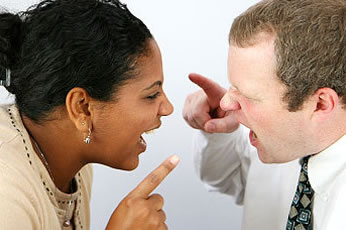 By the end of the programme, learners would be able to:
Recognise

the roles and responsibilities of frontline managers; as well as the ability to influence of others and results

Develop

their ability to plan, organise, lead/ motivate and control/ assess

Learn

how to delegate effectively

Deal

with conflict and practice consideration and fairness

Improve

leadership skills to develop better relationships and trust in the team
Our Conflict Management programme is aimed at developing the skills, attitudes and approaches of all staff members to better handle conflict and deal with issues that lead to people and system problems. Conflict, negotiation and problem solving are related in this programme to improve efficiency and effectiveness in the workplace.
Recognise

the types of conflicts that exist in the organisation.
Identify reactive and proactive approaches to conflict.
Develop the ability to problem solve using problem solving technique.
Apply creativity and right brain thinking to challenges.
Evaluate approaches to stress, communication, efficiency and effectiveness.
Module One: Introduction to Conflict Management
Module Two: Negotiation Skills
Module Three: Dealing with Different Personalities
Module Four: Dealing with Stress
Teaching Aids :
Course Manuals, Audio/ Visual presentations.
Measurement :
Individual assessments during modules.
Interactive :
Facilitation, Breakaway group sessions, High Level Participation, Group Work, Role Plays, Self Reflection, Theories and Exercises, Plans to transfer skills in job context.
Leaders, Managers, Team Leaders, Heads of Departments
Training can be conducted in-house, or at a venue of your choice.