Our Team building interventions are designed to help teams work together to enhance common purpose and ends in mind. Our uniqueness lies in our ability to listen to our customers needs and customise an appropriate intervention that balances high quality sessions, profiling and outdoor activities.
Our approach is to collaboratively design an experience that can: 
Increase

awareness of individual and team strengths.

Clarify

team objectives and obstacles required to effective teamwork.

Improve

relationships through understanding and empathy.

Recognise

the traits of team members and appropriate approaches.

Build

and establish trust and unity.

Align

teams to organisation goals and strategies.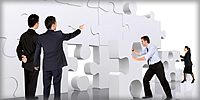 We use individual personality profiling or team analysis profiling to lay the basis for team building. This is less physical; however, we incorporate fun activities to challenge teams.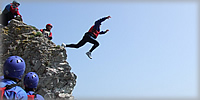 This option is more physical and challenging, with teams having to engage in tasks, games, sport and other fun activities.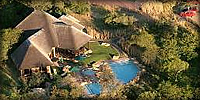 This is a common approach which includes both workshops and outdoor activities. Most of our clients prefer experience and feedback shows that this has maximum effect.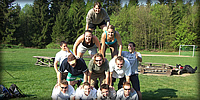 A One Day Team Build for teams ranging from 10 to 180 people.
Team Building Requirements:
Teamwork is the ability to work together toward a common vision. It is the ability to direct individual accomplishments toward organisational objectives. It requires individuals to be: personally capable, competent and committed before group success occurs. This is basis and context for teamwork, which is the fuel that allows common people to attain uncommon results. 
Having worked with many teams in different companies and industries, Synergistic Outcomes is able to consider your objectives, target group and dynamics and deliver a winning experience.
Management, cross functional teams, divisions, departments or companies.
Depending on package selected above.
Depending on package selected above.