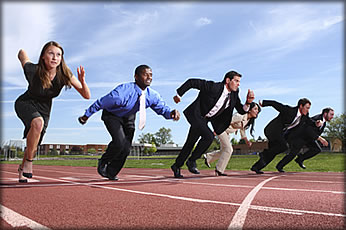 What are key indicators to top performance in your team?
How do individuals measure?
How do leaders coach, mentor and help team members?
The Performance Indicator Measures :
The Profiles Performance Indicator™ measures the following behavioral tendencies in the following critical, job-related competencies and provides suggestions for improving performance:
Productivity
Initiative
Teamwork
Problem Solving
Adapting to Change
Response to job related stress, frustration and conflict
How to motivate the employee
Whether the employee is internally motivated or will need to be externally motivated
Purpose of the Performance Indicator :
The Profiles Performance Indicator™ measures key behavioural factors and their impact on the critically important aspects of success in business, providing information that makes every employee more valuable and productive. The report helps you understand how an individual can be understood, motivated, and managed.
Performance Indicator Reports :
Managerial Report for supervisor or manager
Personal Report for self improvement
Graph Summary
Performance Indicator Used for :
Reducing employee theft and fraud
Reducing loss of confidential information, trade secrets, and computer data
Reducing drug testing costs
Reducing absenteeism and tardiness
Reducing lost time due to unauthorized computer, internet, and email usage
Selecting honest, hard working employees who show up for work